Balfour Beatty subsidiary awarded extension on existing high-speed rail contract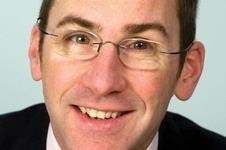 Balfour Beatty subsidiary Parsons Brinckerhoff has been awarded a £78m extension to its programme management contract on the California High-Speed Rail project.
The two year extension, awarded by the California High-Speed Rail Authority, is to work Parson Brinckerhoff has been performing on the project since 2006 including planning, environmental review, preliminary engineering, and testing and commissioning. The 800-mile California High-Speed Rail project is designed to allow passengers to travel between Los Angeles and San Francisco in less than three hours at speeds of more than 200 miles per hour.
Under the contract Parsons Brinckerhoff will also develop the criteria and technical standards that will define high-speed train systems, procure design and build contracts, and support a range of project development activities, including economic impact analyses, business planning and grants.
Andrew McNaughton, Balfour Beatty chief executive, said: "With funding now in place, construction of the initial segment in the Central Valley is on target to proceed this summer."