All 8,000 UK staff to see salaries trimmed by up to 30%
Laing O'Rourke is expected to save more than £20m by the end of June after telling all 8,000 UK staff they will have to take pay cuts because of the coronavirus outbreak.
The firm said staff will see salaries temporarily fall between 20% and 30% in the most significant belt-tightening measure introduced yet by a major contractor. Chief executive Ray O'Rourke (pictured) likened its response to the crisis to "a war effort".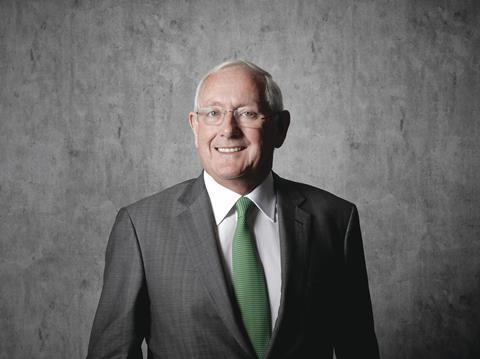 The country's biggest private contractor did not put a figure on how much it would save but the crisis is expected to last a minimum three months, meaning the cost-saving initiative is expected to remain in place up until the end of June at least.
According to documents filed at Companies House, Laing O'Rourke Services, the company which holds the employment contracts of the group's UK staff, paid £390m in wages and salaries to the then 7,500 staff it had in the year to March 2019.
Based on these figures, a 20% cut across the board would generate a saving of £19.5m over a three month period while a 30% cut would produce a saving of just under £30m.
Explaining the cuts, the company said: "We have conveyed that the company must act swiftly and decisively to protect the long-term prosperity of Laing O'Rourke and its people."
A number of staff will also be furloughed – the name of initiative introduced by the government last month which sees staff put on paid leave with a proportion of their wages paid by the state.
This allows impacted employees to receive up to 80% of their salaries up to a cap of £2,500 per month.