Firms waiting two fewer days for late payment than in 2011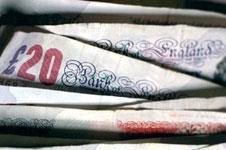 Payment delays to construction firms have reduced by almost two days compared to 2011, new figures from Experian show.
On average firms in the sector waited 23.59 days for late payments in the second quarter of this year, compared to 24.99 for the same period last year.
Across the UK economy as a whole, payment delays dropped to 23.38 days compared to 25.23 in 2011.
Max Firth, UK managing director for Experian's business information services division, said: "This is the third consecutive quarter of improving payment performance, which means that cash flow among firms is getting better.
"Much of this improvement has been led by the UK's largest businesses. There is, however, only so much improvement that can take place among these firms. The very nature of the way large businesses are structured – hundreds of suppliers, multi-sites, multi-departments, stringent processes – makes it impossible for them to pay as fast as their smaller more flexible counterparts.
"It is vital that smaller firms think about their collection strategies, and take on board some of the strategies employed by their larger counterparts to help ensure they get paid on time."