First tranche of data to meet new reporting requirements shows Kier averages 59 days, Lendlease 38 days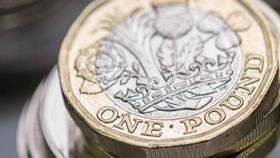 The first results of a government initiative compelling firms with an annual turnover of £36m or more to publish how long it takes them to pay invoices have started to come through, with Kier taking 59 days – 21 days longer than Lendlease.
Under new rules that came into effect last April, firms that have a turnover of more than £36m and employ at least 250 staff have to report publicly on their payment policies, practices and performance.
Firms will have to report the nature of their payment terms and the proportion of bills they pay within 30 days, 60 days and later than 60 days. The requirement is gradually kicking in throughout the course of this year, with companies having to publish the payment data within seven months of their first annual results after April 2017
The first tranche of data has been uploaded, mainly consisting of firms with a year ending in June.
Kier records an average payment period of 59 days, with only 32% of its invoices processed within the standard period of 30 days. A slightly higher proportion (34%) were paid after 60 days.
A Kier spokesperson said: "Our payment terms and timing of payments to our supply chain partners remains a very important area of focus and a responsibility we take very seriously. We are actively working to drive through further improvement."
Galliford Try Building Ltd's average payment time was 49 days. The proportion of invoices paid within 30 days, 60 days and over 60 days were 39%, 34% and 27% respectively.
Lendlease's construction arm took 38 days to pay on average, with nearly half of invoices (46%) processed within 30 days and just 13% taking more than 60 days. McLaren Construction took an average of 46 days to pay, with 39% of invoices paid within 30 days.
Among specialist contractors, logistics supplier Wilson James took 50 days to pay on average, with two-thirds of payments (67%) processed 31-60 days after submission. McNicholas Construction, the utility and transport specialist bought by Kier last year, reported an average payment time of 81 days, with only 4% of invoices paid within 30 days.
A fuller picture of the industry's payment practices will appear in July when more contractors' reports fall due.