Progress report from PC Harrington Contractors administrator KPMG warns of "time consuming" process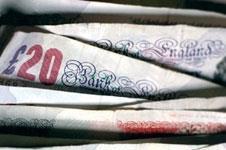 It could take up to three years to resolve concrete specialist PC Harrington Contractors' contract disputes and counter-claims, according to the firm's administrators KPMG.
In a progress report on the PC Harrington Contractors administration filed by KPMG at Companies House, the administrators said "a number of the debtors have significant counter-claims and disputes which will be time consuming to resolve".
KPMG said the QS agent Leslie Keats, acting on behalf of KMPG to recover contract debts and retentions, had estimated - based on current progress - "between 2-3 years to complete the account reconciliation and collection process and are not optimistic about the level of recoveries that might ultimately be achieved".
As a result, KPMG will ask creditors to endorse an extension of the administration by 12 months to May 2017 in order to give it more time to recover further monies. As a possible alternative, the firm is "exploring the possibility of selling our interests in the contract debts and retentions".
In August a spokesperson for demolition contractor Keltbray confirmed the firm had made a claim "in the region of £1.5m" against PC Harrington Contractors relating to works carried out on Nova Victoria and a source close to the situation confirmed that Mace had also launched a legal claim of around £28m against the defunct firm.
However, the administrators' progress report does not name any specific counter-claims or disputes, nor does it say which disputes could take up to three years to resolve. Keltbray declined to comment. Mace has been contacted for comment.
KPMG said it expects unsecured creditors will eventually receive a dividend, but said it was too early to say how much it would be.
PC Harrington Contractors appointed KMPG as administrator at the beginning of May and related business Crystal Formwork was also placed into liquidation.
At the time of administration PC Harrington Contractors owed its suppliers over £10m. It held £900 in its bank accounts and a further £49,759.05 was held by solictors.
Parent company PC Harrington Holdings Ltd and group members P&E Harrington Plant Hire Ltd, Structural Systems (UK) Ltd, Slipform International Ltd and Hevilifts Ltd are still trading and are not part of the administration of PC Harrington Contractors or liquidation of Crystal Formwork.
In the latest report, KPMG said a possible sale of PC Harrington Contractors' debts could minimise costs and avoid the delays of a protracted collection process. This option the administrators said would provide "a quicker and more cost effective solution".
Meanwhile, KPMG said the historic transactions between PC Harrington Contractors and related group companies "were significant and complex," adding that it was an ongoing process to reconcile and agree the final balances.
The subsidiary company Slipform International Ltd - of which PC Harrington Contractors owns 100% of the shares – the administrators said has "significant negative net assets" according to its balance sheet meaning it is likely there will be "limited to no realisable value from the shareholding", but KPMG said it is a "relatively profitable and well regarded business" .
The administrators added that discussions were ongoing with the company and wider group about the situation.
A spokesperson for KPMG said: "The expected length of the administration could be dictated by the contract debt collection exercise. The administrators are considering options for this process."