Administrators appointed to Slipform International, Companies House document reveals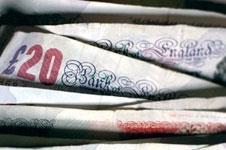 PC Harrington Contractors subsidiary Slipform International has entered into administration, documents filed at Companies House reveal.
A document posted on Companies House on 30 December 2015 reports that Christopher Laughton and Peter John Godfrey-Evans of Mercer & Hole, London were appointed as administrators of Slipform International on 17 December 2015.
The firm is a subsidiary of PC Harrington Contractors – already in administration – and is wholly owned by it.
KPMG, the administrators for PC Harrington Contractors, said in a recent update that Slipform International had "significant negative net assets" according to its balance sheet meaning it was likely there will be "limited to no realisable value from the shareholding". However, KMPG added that the company was a "relatively profitable and well regarded business".
That update on the PC Harrington Contractors administration from KPMG also reported that the historic transactions between PC Harrington Contractors and related group companies "were significant and complex," adding that it was an ongoing process to reconcile and agree the final balances.
The administrators from KPMG added that discussions were ongoing with the company and wider group about the situation.
PC Harrington Contractors appointed KMPG as its administrator at the beginning of May 2015 and related business Crystal Formwork was also placed into liquidation.
At the time of administration PC Harrington Contractors owed its suppliers over £10m. It held £900 in its bank accounts and a further £49,759.05 was held by solicitors.
Parent company PC Harrington Holdings Ltd and group members P&E Harrington Plant Hire Ltd, Structural Systems (UK) Ltd and Hevilifts Ltd are still trading and are not part of the administration of PC Harrington Contractors, Slipform International or the liquidation of Crystal Formwork.
Slipform International and Mercer & Hole have been contacted for comment. KPMG, administrators for PC Harrington Contractors, declined to comment