Worries grow about disappearance of procurement model that has funded more than 700 projects worth £60bn since the 1990s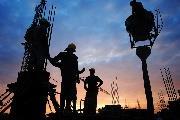 Just six schemes have been signed using the Private Finance Initiative's successor format since a revamp of the funding method was carried out back in 2012.
PFI was replaced with PF2 in England and Wales but only half a dozen deals have been inked - five batches of the Priority School Building Programme and the delayed Midland Metropolitan Hospital project, which is being carried out by Carillion and is widely thought to be one of the three PPP contracts responsible for more than half of last month's £375m writedown at the firm.
The figures come as worries grow about the slow death of a model that has funded more than 700 projects worth nearly £60bn since the 1990s.
Mark Elsey, partner at law firm Ashurst, said: "The Treasury doesn't wield the same influence as it did, and it has faced kicks back from government departments who say PF2 is too complex and lengthy to procure and too politically toxic, and that the public sector can borrow more cheaply anyway."
Robert Meakin, partner in the projects and construction group at law firm Clyde & Co, added: "Given a choice, most departments would seemingly rather have their projects centrally funded than have to engage with lots of bankers and investors."
Contractors have also voiced concerns over whether PFI is too risky to have a future.
Mark Baxter, managing director of investments at contractor Galliford Try, said the firm is interested in upcoming school or prison projects but admitted: "The risks in construction and bid costs for PFI make it internally quite a hard sell to go for. It's certainly going to make some less keen."