Court documents reveal warring executors agreed to rebrand practice - but disagree on motive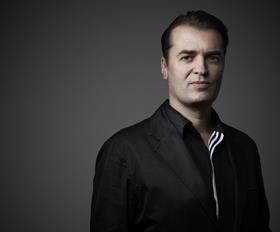 The feuding executors of Zaha Hadid's estate have agreed that the late architect's eponymous practice should stop using her name – but court papers reveal contradictory reasons for the move.
High Court documents seen by Building's sister title BD show Hadid's longstanding collaborator and ZHA principal Patrik Schumacher accepts that he consented to drop the name "Zaha Hadid" from the practice at the request of his three fellow executors – artist Brian Clarke, Lord Palumbo and Rana Hadid, Hadid's niece.
But while they claim the move was to enable him to practice under his own name and to correspond with the end of royalty payments connected with the Zaha Hadid name, Schumacher alleges he only agreed to change the practice name to help the administration of the estate.
The court papers do not mention potential future names for ZHA – but Companies House lists Schumacher as a director of Studio 9 Employee Trust Ltd, which was incorporated in March last year and has eight directors. They are Schumacher, six ZHA senior staff and a solicitor. Studio 9 at 10 Bowling Green Lane in London's Farrringdon is ZHA's main address.
Schumacher is currently pursuing a High Court bid to ditch his three fellow executors, detailing a litany of claims. They include allegations the three cast doubt on his ability to run the business and that they demanded the practice should stop using the words "Zaha Hadid" in its name.
Schumacher argues the trio used a controversial speech he made in Berlin in November 2016 to undermine his position and advance a name-change for ZHA. The speech questioned the justification for keeping social housing in prime London neighbourhoods but supported the provision of second homes for the rich.
At the time, the three executors issued a press release stating Hadid "would have been totally opposed to these views and would have disassociated herself from them".
In their 36-page response to Schumacher's claims, Clarke, Palumbo and Hadid deny "unjustifiable hostility" and "personal animus" towards Schumacher. They describe the cause of the dispute as "tension and conflict" between Schumacher's desire to be in sole charge of the practice and their "duties to preserve the assets of the estate for all beneficiaries".
The trio said discussions that included Schumacher had reached "broad agreement" that the practice would cease to use the Zaha Hadid name "over time" and that Schumacher had supported the change, despite recognising there would be opposition from some staff.
Their defence states that Schumacher had supported the change of name because a licence agreement between Hadid herself and Zaha Hadid Ltd that paid a royalty for the use of her name would come to an end "and because it would enable him to trade under his own name".
However, Clarke, Palumbo and Hadid admitted that Schumacher's views, expressed in the Berlin speech, had been "a factor in the broad agreement" regarding the name. They denied they had "unfairly cast blame" on him for the speech.
Although they insist that relations with Schumacher have not broken down "irretrievably", they have issued a counterclaim seeking his removal as an executor.
Schumacher denies supporting the change of name so that he could trade under his own name.
The High Court is expected to hear Schumacher's case later this year. Dates have yet to be finalised.