Public sector must evolve at same pace as industry, Bob Kerslake warns
Public sector clients must change fundamentally the way they award work if the government's construction playbook is to have any chance of success, according to the former head of the civil service.
Yesterday, the government outlined bold plans to modernise the industry with initiatives designed to build schemes more efficiently, increase the use of modern construction techniques, cut carbon emissions – and help firms to make more money.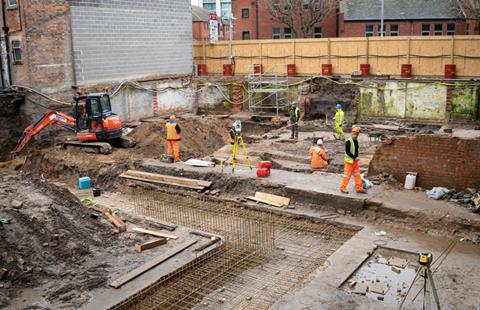 The construction playbook from the sector's biggest client spells out how it expects the industry to lead the UK economy – which is forecast to drop more than 11% this year – out of the havoc caused by the coronavirus pandemic and help the government to hit its net zero target by 2050.
But Bob Kerslake said clients from local authorities to NHS trusts would have to overhaul the way they procure work for it to have any impact.
The chair of Pagabo told Building: "This is going to involve as much of a change for the procurement side in the public sector as it is for the construction sector. If that doesn't happen, there is a real risk that the sector will look to change – but find the procurement process won't have shifted enough to allow it."
And Kerslake said he wanted to see a more formalised plan of how change would be overseen across the public sector.
He said: "There's quite a lot of work and thought required about how this will be delivered across the public sector – which is a huge, diverse set of organisations, but maybe that's a second document."
Bam chief executive James Wimpenny, who has spent three decades in construction and worked on the playbook, said he was contacted over the summer to help piece it together.
"There is some momentum behind this. I've seen a lot of reports come and go but it does feel different this time. Both [industry and client] need to change together to make this work."
And he said the covid-19 crisis meant the two were working together on an unprecedented scale. "The way industry and government have worked together over the last 12 months, I've never seen it in my lifetime."
Drawn up by the Cabinet Office and industry in a matter of months, key proposals include bundling projects into portfolios with longer-term contracts, standardising design and ripping up procurement to focus on outcomes instead of cutting costs.