Deal with Perkins & Will would see London office focus on sectors such as higher education and laboratories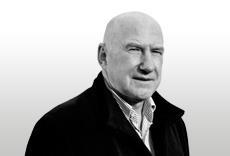 London-based architect Pringle Brandon is set to become part of leading US design firm Perkins + Will.
The 90-strong office-specialist practice today announced that it is in advanced discussions with the American company, which employs 1,500 architects, on a merger which would see its London offices become 'Pringle Brandon Perkins +Will'.
Subject to the deal going through, this firm will shortly absorb the eight Perkins + Will staff based in London and will be led by the existing partners of Pringle Brandon with plans for it to focus on corporate and commercial work in the UK and Europe but also new sectors, particularly higher education and laboratory work.
Recently launched sister practice Pringle Brandon Drew, led by former Rafael Vinoly architect John Drew would also operate as Pringle Brandon Perkins + Will.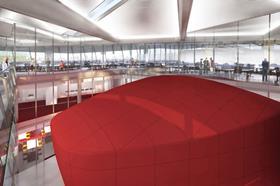 Jack Pringle, who is poised to become managing director overseeing London, Europe and the Middle East, told Building that he hoped to see the firm double in size in the next few years.
"They want to use us a platform into Europe and we want to use them to get into corporate America," he said.
Pringle added that the values of Perkins + Will including its sustainability credentials and sense of "social purpose" made the two firms a good match.
He declined to comment on the financial deal on the table.
Phil Harrison, president and chief executive officer of Perkins + Will said the deal would "enhance our ability to provide local resources to clients throughout Europe."
"Pringle Brandon has been a vanguard for transforming sustainable architectural practices in the UK. This kind of enterprising leadership exemplifies our shared commitment to sustainable design, research and innovation and is the kind of talent that we've had great success integrating and supporting as we grow strategically," he added.
Recent projects for Pringle Brandon include the interior of the new Siemens sustainability centre in London's Docklands.