Private equity firm Endless in "exclusive negotiations" regarding buying Irish business and three subsidiaries, and is "interested" in UK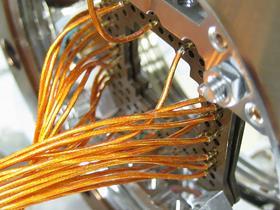 Private equity firm Endless LLP is in "exclusive negotiations" with Holland-based Royal Imtech about buying parts of the global business - and additionally is interested in taking over Imtech UK.
Royal Imtech was placed into bankruptcy earlier this month - but parts of the business, including the £645m-turnover UK and Ireland business, are not included in the bankruptcy and continue to trade as normal.
Royal Imtech's trustees said in a statement that Endless was in exclusive negotiations regarding acquiring the shares of Irish-based Imtech Suir Engineering Ltd and its subsidiaries Imtech Suir MEC Ltd, Imtech Suir Saudi Arabia LLC and Imtech Suir Qatar LLC.
The statement added that Endless is "also interested in the activities of Imtech UK".
Royal Imtech trustee Jeroen Princen said: "We are hopeful that we can conclude the sale of divisions before next Monday. It is important that clients and employees have clarity as quickly as possible. We are working day and night and doing our utmost to make that happen."
Separately, Royal Imtech has sold part or all of three other international divisions, and is in negotiations with five parties interested in buying shares in its Spanish operating companies.
Imtech UK and Ireland said in its last published accounts, for the calendar year 2013, it had a turnover of £645m and employed more than 3,500 staff. A spokesperson for Imtech UK and Ireland said: "Imtech UK and Ireland continues to trade independently with our management team remaining in control of the business, actively managing available resources to best advantage."