Knock-on effect of contractor's collapse behind Alumasc's 2018 woes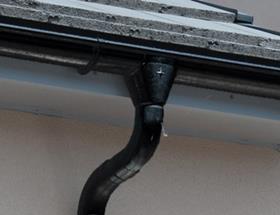 Listed building products firm Alumasc is the latest company to warn the fall-out from Carillion's collapse is likely to be behind a slump in profits.
In March, Kettering-headquartered Alumasc had said delays in new work plus the repercussions of the collapse in Carillion two months previously meant it expected pre-tax profit would be "around 15%" lower on turnover for the year to 30 June 2018 between 4% to 5% down on previous expectations.
But in a new update issued today the £105m turnover firm, which manufactures water management systems and other building accessories and reported pre-tax profit of £9m in 2017, said the recent bad weather had compounded the situation.
Along with the impact of Carillion's liquidation it now expected underlying pre-tax profit to be between 15% and 20% lower than forecast.
"Market conditions continue to be slow in some segments which is restricting the pace of recovery and resulting in some projects that were previously forecast to contribute to this year now moving into the next financial year," Alumasc added.
Earlier this month another group had warned the Carillion effect would likely be behind a slowdown in profitablility.
Van Elle, the Nottinghmashire-based piling and groundworks contractor, said it had started work again on a number of projects involving the collapsed contractor but this was only expected to have "a limited financial benefit in the year to 30 April 2018".
Less than two weeks after Carillion went bust in January, Van Elle said it was preparing to write off £1.6m of bad debt.