Glenigan says number of schemes starting on site now a third lower than 12 months ago
Project starts have nearly halved since October and stand a third lower than a year ago amid continuing economic disruption, according to new industry analysis.
Data provider Glenigan said the number of schemes starting on site had plummeted by 47% during the three months to the end of January compared to the preceding quarter.
Main contract awards also fell back by 21% during the period and were down 16% on January 2022, the firm said in its latest report on industry trends.
Planning approvals have seen a similar slide, with detailed consents down by 17% over the past three months.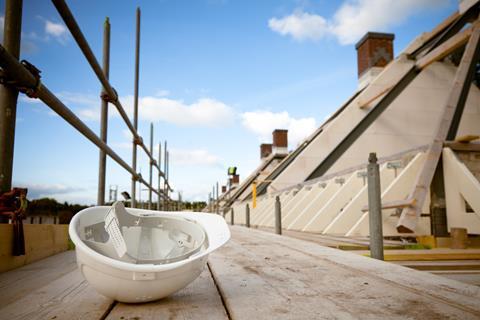 Approvals for schemes worth more than £100m were up by over a third, however, while the total value of major contract awards increased by almost a fifth on 12 months ago.
Glenigan economic director Allan Wilen said nervousness in the economy is likely to see contractors adopting a "cautious and retrenched approach, pushing back start dates until the economic landscape looks less hostile".
He added: "Rising mortgage rates, falling real wages and poor consumer confidence is likely to cause a further downturn in activity, but that's not all.
"Many built environment professionals are still getting to grips with recently introduced regulations, particularly Part L of the Future Homes Standard, and the enforcement of the Fire Safety Act.
"No doubt this will also set back residential starts for the foreseeable future as developers seek to comply with tougher specification requirements."
Residential construction starts remained depressed in January, falling 26% on the preceding three months to stand 38% lower than a year ago, while private housing was 28% lower than in October and 34% lower than 12 months ago.
Social housing has also fared badly, with starts dropping by a fifth since October and nearly halving over the past year.
Most other sectors also performed weakly, particularly industrial project starts, which plunged by more than a third since October and were down by 45% in a year.
Retail starts have fallen by 29% since October and were down a third in the past 12 months, although healthcare, hotel and leisure project starts showed an increase of 16% since October, the report said.
Trends and prices data dashboard
Your one-stop-shop for the all the latest price changes and trends in the building materials, energy, housing and construction labour markets.
Newly updated with the latest data.
Building's trends and prices data dashboard pulls together figures from 14 different datasets into easy-to-use line graphs, bar charts and animated visualisations.