Government departments have been asked to find savings of up to 6%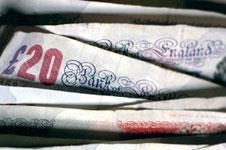 The government's latest drive to cut costs could see public sector construction projects put at risk.
The Treasury has asked departments to draw up proposals for budget savings of between 3-6%.
The push is part of the government's Efficiency Review - first-announced in the Budget last year – which is aiming to generate savings totalling £3.5bn between 2019 and 2020 across the public sector.
A spokesperson for the Treasury said "nothing has been decided or finalised yet" when asked if public sector spending on construction was likely to be squeezed or projects culled by government departments to find savings.
The NHS and core schools budgets are protected and are not included under the scope of the review.
The government said that up to £1bn from the monies saved would be reinvested in priority areas, adding that efficiencies found within local government would be used to help with social care.
The government is to also maintain its commitment to meet the NATO target of spending 2% of GDP on defence and for the defence budget to rise by 0.5% above inflation each year of this Parliament.
Chief Secretary to the Treasury, David Gauke, said: "We are committed to a modern, high-quality public sector that delivers the services people need in the most efficient way possible. There has been considerable progress, but there is further to go and the whole of government is working together to consider how we can live within our means while delivering maximum value for every pound of taxpayers money."
An update on the review is to be given in autumn this year.