Details revealed in Companies House records filed by Fairhurst Ward Abbotts' administrator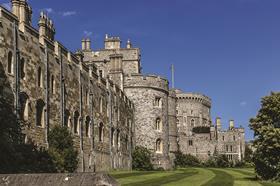 Fairhurst Ward Abbotts – known as the Queen's builder thanks to it holding a royal warrant – entered into administration in July owing an estimated £20m to creditors.
The firm's administrator Begbies Traynor said in a statement of proposals filed at Companies House at the weekend that the £20m figure incorporates an estimated £5m to cover expected counterclaims over incomplete and terminated contracts. Unsecured trade creditor claims are estimated to amount to £13.4m.
Fairhurst Ward Abbotts' (FWA) financial difficulties stemmed from its "inability to pay debts", Begbies Traynor's report states. This situation followed the discovery by new finance director Derek Aslett in late 2014 of what were considered to be "poor" accountancy practices, according to the report.
Prior to this, the administrator said, the company had expected to make a profit for the year to August 2014, but a review by Aslett saw this changed to a loss of £1.6m reported in the finalised accounts. This was attributed in the firm's 2014 accounts to "a number of loss making contracts" and investment in the company's infrastructure.
By the end of June 2015 the specialist conservation and restoration contractor - which worked on numerous historic buildings including Windsor Castle (pictured) - needed an "immediate cash injection," and potential investors were lined up.
However, on 29 June the firm was served with a winding up petition for £225,000, meaning additional monies were required. This impacted on investor meetings, which ultimately proved unfruitful, Begbies Traynor said.
The statement of proposals also reported that FWA's solicitors, DWF LLP, are "handling a potential large claim on behalf of the company against an offshore SPV [Special Purpose Vehicle] with assets in the UK". The claim could yield a six or seven figure payout to FWA, if successful, the administrators said.
It is believed that FWA's combined order book value amounted to £9.1m. The statement of proposals cautioned that the estimated outcomes for creditors were illustrative at this stage and should not be relied upon as guidance as to the actual outcome.
A spokesperson for Begbies Traynor said: "[FWA] continue to assist creditors with their claims and processing of trade credit forms, reservation of title issues and they are continuing to implement their asset realisation strategy."