Deputy chief executive Becky Worthington to set up her own business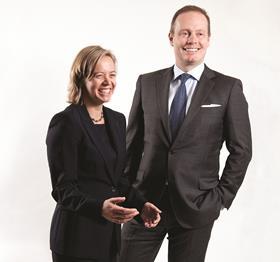 The deputy chief executive of London-based developer Quintain has resigned from the company to start her own business.
The firm said that Becky Worthington (pictured on far left) had stepped down from the Board "with immediate effect to establish a new business".
Her responsibilities will pass to finance director, Richard Stearn, and Anthony Gill, development director for Greenwich Peninsula, both of whom were appointed over the summer.
Becky Worthington said: "With the new management team firmly established at Quintain and a talented Operational Board driving progress at Wembley and Greenwich, the time is now right to realise my long-held ambition of running my own business."
William Rucker, Chairman of Quintain, said: "The company has benefited immensely from her time here and the whole team wishes her great success in her new venture."