An extra 252 affordable homes planned at the 85-acre site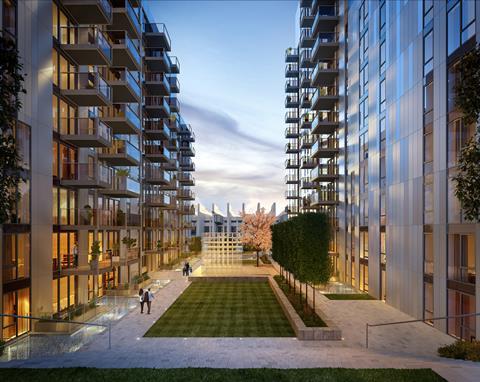 Quintain, which is currently developing the Wembley Park housing scheme in north-west London, is teaming up with management firm Network Homes to build a further 252 affordable homes on the site.
The building group said 31 of the homes were already completed, with a further 66 in two build-to-rent buildings to be finished next year, and 155 affordable homes across three sites at Wembley Park likely to be ready in 2020.
The 85-acre Wembley Park site is expected to be the UK's largest build-to-rent development, with 5,000 of the 7,000 homes planned being made available for renters.
Quintain boss Angus Dodd said a third of all the homes being delivered at Wembley Park would be new affordable housing. "We continue to build the homes that London needs at a pace not seen at any other development site," he added.
The leader of Brent councillor, Muhammed Butt, said: "This just goes to show how effective our partnerships are with Network Homes and Quintain. On our own, none of us would be able to make such impressive progress.
"But in working together, yet again we've made clear our commitment to building new homes, and to ensuring as many as possible are genuinely affordable."
Last month Quintain announced it was ploughing a further £2bn into the Wembley Park development over the next five years.
The firm has also recently received a £65m government loan to invest in providing infrastructure at the scheme, including improved car and coach parking, an energy centre and the first phase of a new public park.