Winner on £50m demoltion and enabling works due later this month
The race for the first major phase of construction work planned at the new Museum of London site in Farringdon is believed to have narrowed to two firms.
The scheme, worth between £40m and £50m, will include enabling, demolition and structural work at the site in West Smithfield.
Keltbray and Carey are expected to go head-to-head for the job having seen off pitches from McGee and smaller rivals Kilnbridge and Harrow firm Toureen.
A winner on the job, which has been held up by the covid-19 pandemic, is expected later this month.
Under the museum's original timetable, work had been expected to start this October and run until the following November.
Works are expected to be completed in sections and will be carried out on two buildings, the Victorian General Market and the 1960s Poultry Market.
Three firms are looking at the main construction package on the job, which is believed to be worth around £250m, with Mace, Lendlease and Bam all believed to be eyeing the job.
Consultants working on the scheme include QS Gardiner & Theobald, project manager Buro Four, engineer Arup and structures firm AKT II. Conservation architect is Julian Harrap.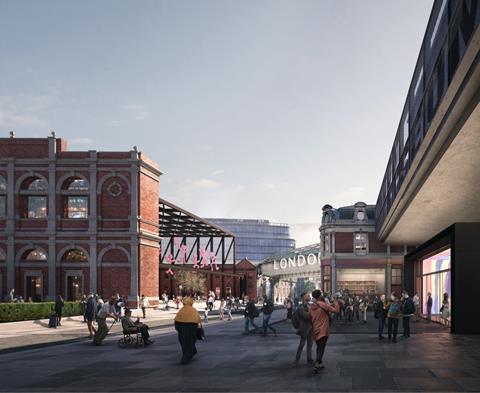 The £332m Museum of London project is being designed by Stanton Williams, Asif Khan and Julian Harrap Architects, while Atelier Bruckner has been chosen to design a large subterranean gallery beneath the new Smithfield building.
The museum is moving to the market in 2024 so that its existing Powell & Moya building can be demolished to make way for a concert hall designed by US practice Diller Scofidio & Renfro.
Smithfield Market, along with Billingsgate and New Spitalfields markets, will all leave their existing sites and move into a combined market at Dagenham Dock in east London drawn up by Chetwoods.