Firm wanted to work across multiple counties in the south of England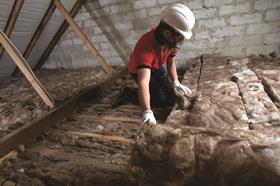 Southampton council has started a search for a delivery partner for its £1bn Green Deal scheme.
While Southampton is leading the procurement process the winning bidder will be able to work for public bodies across Berkshire, Hampshire, Wiltshire, Dorset, Surrey and West Sussex.
It will not be limited to Green Deal measures and will also be required to do work which qualifies for other central government funding streams such as the solar electricity feed-in-tariff (FIT) and the Renewable Heat Incentive (RHI).
The delivery partner role will include marketing the scheme, surveying properties, managing the supply chain, delivering employment opportunities, performance monitoring, securing funding and partnering arrangements.
However, the delivery partner will be expected to source funding from the government's Energy Company Obligation scheme and the Green Deal.
The contract will run for seven years with a review date two years into the job.
The estimated value of work within the Southampton area is £160m over the period of the contract, with a further £67m of work in the Portsmouth area.