ONS data also reveals GDP grew by 0.4% in February
Growth in new commercial jobs sent construction output to its highest level in six months in February as the economy began to reopen following the successful vaccine rollout, according to new ONS data.
New work in the commercial sector grew by 4%, the largest contributor to the 1.5% monthly increase in new work across all construction sectors.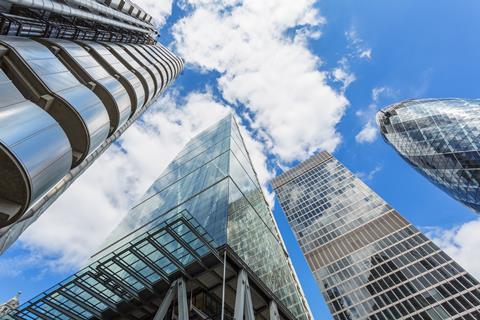 Output across the whole industry grew by 1.6% in February, the biggest month-on-month increase since September last year when it grew by 1.8%.
Along with new work, the recovery has been driven by a 1.9% increase in repair and maintenance work.
This was led by a 4.7% growth in private repair and maintenance and a 2.6% growth in non-housing repair and maintenance.
But the rebound followed a 1% fall in construction output in the three months to February compared to the previous three months because of a 1.6% fall in new work and a 0.1% fall in repair and maintenance.
And total construction output was still 4.3% below the February 2020 level, while new work was down 7.8%.
Annual construction growth was also revised down in the ONS' latest data release to a decline of 14% in 2020, the largest drop since records began in 1997.
The figures come alongside new data for the wider economy showing that UK GDP grew by 0.4% in February this year, following a fall of 2.2% in January as a result of the imposition of a third national lockdown.
This morning, the government announced that it had now offered covid vaccines to all those over the age of 50, the clinically vulnerable, health and social care workers.
Vaccination minister and former construction minister Nadhim Zahawi said earlier this year that this would mean that 99% of mortality is reduced barring the emergence of new vaccine-resistant variants.