Pre-tax profit up 26% to £315m, as housebuilder benefits from completions increase and rise in average selling price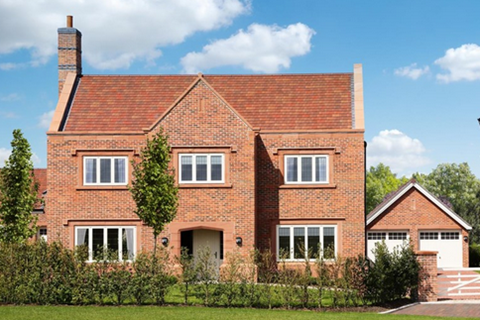 Redrow has delivered a 20% increase in annual turnover, driven by a 15% rise in completions and a 7% boost in the average selling price for its newly-built houses.
Shares in the UK's sixth largest housebuilder, which earlier this year tabled a bid to buy rival firm Bovis, leapt by 5% to 650p as it reported record turnover for the year to 30 June 2017 of £1.66bn, while pre-tax profit rose by 26% to a record £315m.
Operating margins rose by half a percentage point to 19.4%, its order book grew by 14% to £1.1bn, and it delivered 5,416 new homes, the first time it has built more than 5,000 units in any given year, while the average selling price for its houses was £309,800.
Citing "robust demand" in the new homes market, Redrow's chairman, Steve Morgan said the group had not seen any noticeable fallout from political events at home or abroad.
Mortgage availability was good and interest rates on mortgages had improved, he said, while Help to Buy was used in 1,882 of the group's private reservations, up from 1,521 in 2016.
"Help to Buy has boosted housing supply and we look forward to working with government to consider the future of the scheme beyond 2021," he added.
Morgan, who announced he would soon be switching to become the firm's non-executive chairman from his current executive role, said his firm expected revenues in 2020 to hit £2.2bn, while pre-tax profits would come in at around £430m, subject to market conditions remaining unchanged.
Redrow said it would look to the government to reassure the industry on the status of EU workers, post-Brexit, as well as the future of the Help To Buy scheme. John Tutte, the firm's chief executive, said the group had not seen people "deserting our sites" and he hoped that "common sense would prevail" when it came to the future of EU citizen workers in the UK.
Redrow also called for action to kick-start planning reform. In its results announcement it said: "At a strategic level we saw planning improve following the introduction of the National Planning Policy Framework in 2012. There are now signs this improvement has stalled as local authorities fail to get Adopted Local Plans in place.
"This is adding to the delays that continue to frustrate the detailed planning and technical approval process. We have also seen timescales for appeals extend which unfortunately reduces the pressure on local authorities to make timely decisions."
Tutte told Building that only 46% of local authorities had local plans in place. "We would like to see the government apply some more pressure, but it won't happen overnight."