Work on new rail lines could start by middle of the decade
The North's leaders have agreed a final route for the £39bn Northern Powerhouse Rail programme.
Transport for the North (TfN) has formally written to the government with its official plan for rail investment over the coming decades including the preferred options for new regional links.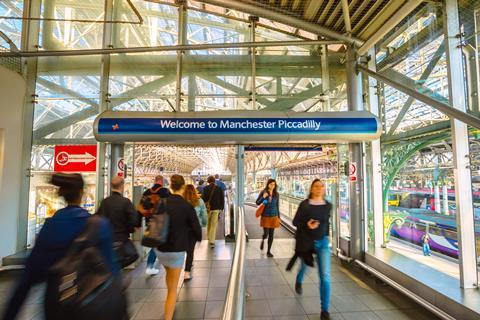 Northern Powerhouse Rail (NPR), a pet project of the former chancellor George Osborne and now a central plank of the government's levelling up agenda, aims to build six new rail lines and upgrade connections between cities across the North of England to boost economic activity.
The letter comes ahead of publication of the government's integrated rail plan, which it said it anticipated would be made public later this month.
Last month, it was revealed the government had asked TfN to delay the submission of its outline business case until the rail plan was published.
TfN's advice for government includes details of the agreed NPR network, including preferences for a mix of new lines and major upgrades including electrification on the network spanning from Liverpool in the west over to Hull in the east.
It includes building a line from Liverpool to Manchester via the centre of Warrington and another from Manchester to Leeds via the middle of Bradford.
The proposals also include significant upgrades and journey time improvements on the Hope Valley route between Manchester and Sheffield and connecting Sheffield to HS2 and on to Leeds.
Other proposed upgrades include the electrification of lines from Leeds and Sheffield to Hull, the East Coast mainline from Leeds to Newcastle and restoration of the Leamside line.
Under the proposed phasing plans for NPR, a project between TfN and the Department for Transport, construction is aimed to begin by the mid-2020s.