Most recent update from Jacobs says level of risk is 'large for a project at this stage'
The value of the risk remaining in the Crossrail programme is unusually large for a project at this stage, a report from Jacobs has revealed.
The consultant, who was drafted in by Crossrail sponsors Transport for London and the Department for Transport to take an overview of the project, has found that the value of the outstanding risk on the project is an unusually high proportion of the expected cost to complete.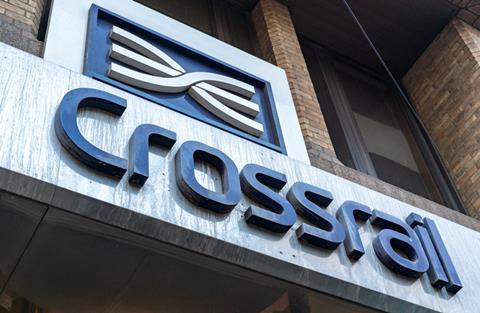 The latest project representative report, which covers the period between 26 July and 22 August, said: "The risk value represents a significant percentage [redacted] of the overall costs to go, which is large for a project at this stage of its life cycle.
"While this could be seen as an opportunity for Crossrail Ltd to actively manage risks and save on costs, it also represents significant uncertainty."
In response Crossrail said there were several factors that should be considered.
It said: "It should be noted that several additional contingency items are included in the AFCDC [anticipated final Crossrail direct cost] in addition to the quantitative assessment of risk.
"The total of risk and contingency is [redacted], whereas the risk [redacted] component is circa [redacted]."
Crossrail also said that, if it did not receive the additional £1.1bn it needs to complete the project sooner rather than later, it would have to redirect funds from one part of the project to another.
It said: "If there is no new funding agreed before [date redacted], the programme will need to 'borrow' forward authority from various projects to enable other projects to keep going.
"However, this is not considered good practice. One immediate impact is that this exerts limits to the extension of contractors and agency staff contracts until [date redacted]."
Last week, Crossrail chief executive Mark Wild confirmed that trial running, the next stage of testing, would start by March and that all stations, including Bond Street, were now ready for this.