Read our summary of the six designs and vote for your favourite
The six finalists of the RIBA's competition to redesign the Britain's standard electricity pylon have been announced. These are my thoughts. Have a read and vote for your favourite.
Silhouetteby Ian Ritchie Architects & Jane Wernick Associates
The most severe of all the entries, these monolithic spikes resemble menacing steel daggers poking out of the ground. There is however a simplicity about the proposal and its mirrored surfaces would impose an array of distorted reflections across the landscape.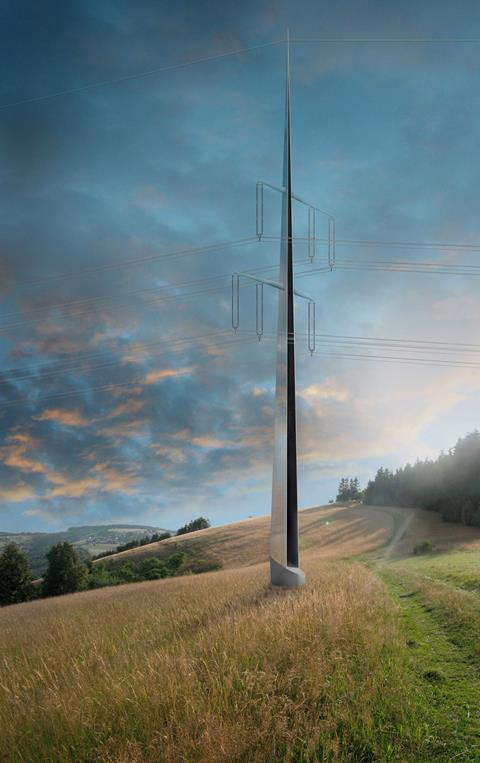 Plexus by Amanda Levete Architects & Arup
This elegant design, arguably the star of the crop, features curved and steel double-sails configured to embody tension, resilience and grace - an ode to the organic quality of landscape and the sculpted precision of engineering.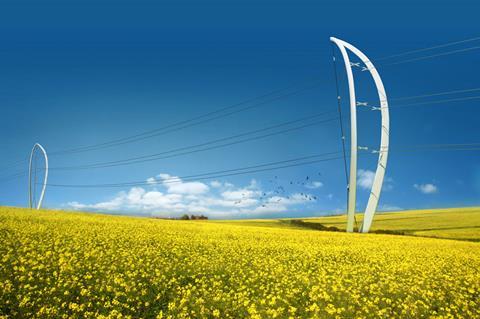 T-Pylon by Bystrup
A utilitarian design features a corten, galvanised or stainless steel column with cables suspended from two arms. Functional rather than visionary.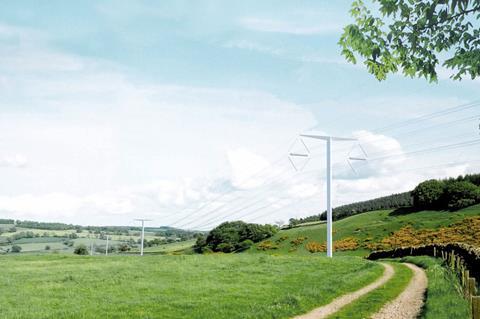 Y-Pylon by Knight Architects, Roughan & O'Donovan, ESB International & MEGA
This carbon steel structure with splayed fibre reinforced polymer arms offers another strikingly sculptural solution. The twin arms are inclined to decrease the pylon's height and reduce "visual clutter" on the landscape.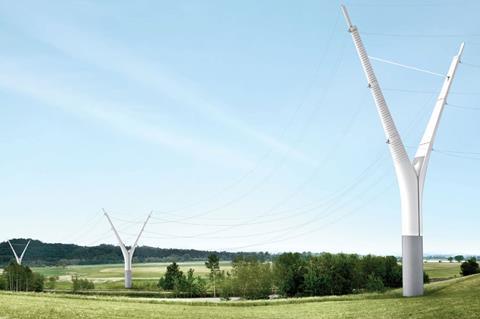 Flower Tower by Gustafson Porter, Atelier One & Pfisterer
This giant steel stem is essentially a sliced section of the current 'Christmas Tree' pylon turned on its head. Its curious form however is perhaps a result of taking the metaphor of nature perhaps a little too far.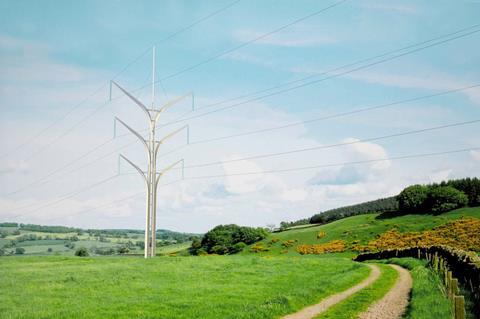 Totem by New Town Studio Structure Workshop
The oddest entry perhaps, these cylindrical latticework towers bear a resemblance to Rafal Vinoly's entry for the New York World Trade Centre redesign competition. Like Silhouette and T-Pylon, it struggles to resolve a vertical shaft with the requirement of horizontal support for the cables.