RIBA responds to government consultation on plans to exempt some public buildings from DECs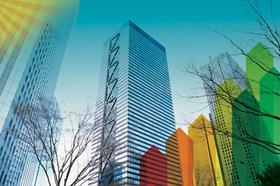 The RIBA has slammed the government's proposal to water down the requirement for all public buildings to put up display energy certificates (DECs).
The planned change would exempt large numbers of public buildings from displaying information about the energy they consume.
Currently the UK government goes beyond the minimum requirements of the EU Energy Performance of Buildings Directive by requiring all public buildings to display DECs, irrespective of whether or not they are "frequently visited by the public", which is the exact wording of the EU regulations.
DCLG's consultation paper proposes that far fewer buildings are required to adopt DECs.
In its response to the government consultation, RIBA head of external affairs Anna Scott-Marshall said: "Display Energy Certificates have played an important role in boosting the energy efficiency of public sector buildings across the UK since they were introduced in 2008.
"The proposals the government are consulting on represent a backwards step.
"Without clear information on how much energy buildings use and the ability to benchmark performance against comparable buildings, there is a danger that temptation for a false saving has much greater long-term implications for the environment."
DECs are supported by green lobby groups and the mainstream property industry through the British Property Federation and the RIBA as a way of encouraging property owners to undertake energy efficiency measures. Both groups are campaigning to have their use extended to commercial buildings.