Surveyors support government plans to overhaul private rental market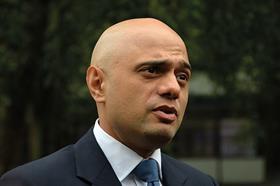 RICS has given a thumbs-up to communities secretary Sajid Javid's plan to crack down on private landlords who abuse their tenants' rights and the housing system.
In a speech at the Conservatives' annual party conference yesterday, Javid (pictured) said all private landlords would be made to join an ombudsman redress scheme which would empower renters to challenge exorbitant fees and poor treatment.
In another clampdown, he added letting agents would be required to be registered for the first time, while tenancies of a minimum 12 months would become the norm.
Welcoming the proposals, RICS' Parliamentary affairs manager, Lewis Johnston said his organisation had "continuously stressed the need for a fully functioning prviate rental sector (PRS) to maintain a healthy market and have consistently called for a more professionalised sector held to higher standards.
"This has been reflected in Javid's commitment to ensure all letting agents are subject to professional oversight."
Johnston said the PRS Code of Practice, which RICS put together in collaboration with a coalition of sector bodies, "can empower the government to achieve its vision of a professionalised sector that's more attractive to institutional investment".
Also in his speech Javid argued that in the wake of the Grenfell tower tragedy the government would "completely re-think" its approach to social housing.
"We cannot have a system that ignores people, that ignores their complaints, and condemns them to living in homes that are just not safe," he said.