Group says firms need to concentrate on helping out government
Scape has put procurement for two frameworks on hold to allow would-be bidders to concentrate on shoring up their businesses and help out the government deal with the covid-19 pandemic.
The group said it was extending its Built Environment Consultancy Services (BECS) framework by three months and its National Construction framework by four months.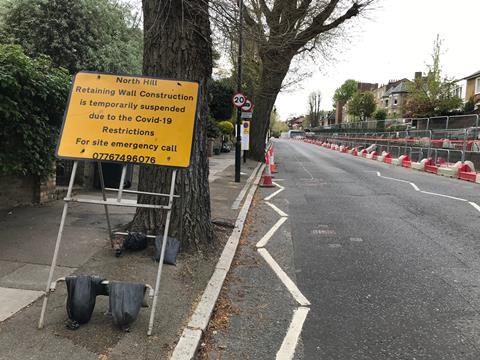 It said the process to replace these frameworks had stopped for the moment.
It had been due to issue invitations to tender for its £1bn National Consultancy framework, which will replace the current BECS framework, this month.
The BECS deal is currently being carried out by Perfect Circle, a joint venture between Aecom, Pick Everard and Gleeds.
Issuing invitations to tender was due to have wrapped up by June with an award initially pencilled in for August.
And Scape said it was delaying procurement of its new National Construction framework by three months.
The existing four-year deal has been running since May 2017 and has four contractors on the framework – Willmott Dixon, Wates, Lendlease and Robertson, which is carrying out work in Scotland.
Mark Robinson, Scape Group chief executive, said the delay in procurement would relieve pressure on those firms wishing to bid for places on the framework.
He added: "By extending our existing frameworks and delaying the procurement of these upcoming frameworks, we can avoid placing additional pressure on delivery partners, and prospective partners, as they focus on adapting to these unprecedented circumstances and can therefore focus on supporting our public sector colleagues."
Scape said it was following government advice to award contracts in the current climate as quickly as possible. It said this included making direct awards and using single supplier frameworks.