Building Awards announces the shortlist for the first ever CEOs' CEO of the Year award
Seven chief executives, including the heads of Carillion, Wates and Skanska, are in the running for this year's chief executive's chief executive of the year award.
It is the first time chief executives will be able to vote for the award, which will be announced at this year's Building Awards on 8 November.
Carillion's Richard Howson, Wates' Andrew Davies and Skanska UK's Mike Putnam are joined by Thames Tideway boss Andy Mitchell, Canary Wharf Group's George Iacobescu, Countryside's Ian Sutcliffe and Jason Carey from subcontractor PJ Carey (Contractors).
Howson has been in charge at Carillion since 2012 and has overseen an increase in the firm's construction business with revenues above £1bn. Wates' Davies joined in 2014 and has since doubled turnover to £2bn, while Putnam has led Skanska's strategy of expansion in offsite work.
Thames Tideway's Andy Mitchell joined two years ago and has made occupational health, as well as safety, key to the London "super sewer" project.
Canary Wharf Group's Iacobescu has been CEO for five years and has helped diversify the firm's tenant base over recent years, establishing one of London's leading technology clusters at Canary Wharf.
Sutcliffe has been at the housebuilder since January 2015 and earlier this year oversaw its listing on the stock exchange.
Finally, Jason Carey joined the family business in 2000 as a site engineer and since 2014 has led its specialist contracting arm. The company has diversified from a traditional tier 2 contractor into one that works across several disciplines.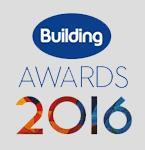 See the full shortlists for all this year's categories and book your table for the event at www.building-awards.com