Orders leap a third in three months for structural steel specialist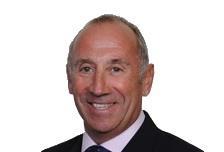 Severfield has seen its order book increase by 33% in the last three months on the back of several new contracts wins.
The structural steel specialist reported in a trading update that its order book has hit £246m, up from £185m last November, after "significant" contract awards.
However, the group warned on "slippage in potential timescales" as clients continue to be cautious about overall project costs and forecasts.
Severfield, led by chief executive Ian Lawson (pictured), said the UK market continued to provide a "good level" of opportunities and forecasted a "relatively stable environment" with continued growth in revenue and margins.
It added that operating margins were also seeing "improvement" primarily due to the group's operational improvement programme.
The group's Indian business, JSW Severfield Structures Ltd (India), continued to perform "satisfactorily" with its order book increasing by 11% to £39m, up from £35m on 1 November 2015.
The market in India though remains "challenging," Severfield said, adding that it sees "limited" opportunities for margin improvement at this time.