JSW Steel understood to be looking at stricken business
The Indian firm with which steelwork contractor Severfield has a joint venture to carry out work in the country is believed to be weighing up a bid for part of collapsed British Steel.
Severfield has been working in a 50:50 partnership with JSW Steel since 2008 and in its last update to the market ahead its full year results announcement next Wednesday said workloads at its India business stood at £149m on 1 April.
It said the market in India was continuing to improve, a result of which is seeing the joint venture expand its manufacturing base in the country at Bellary.
JSW, which is headquartered in Mumbai, is India's largest steelmaker and has been on an acquisition spree recently which has seen it buy plants in the US and Italy in the past year.
The steel business is part of the JSW Group, a $13bn (£10.2bn) conglomerate with interests in cement, infrastructure and energy as well as stakes in a number of Indian sports teams including the Delhi Capitals IPL cricket team chaired by JSW's cement managing director Parth Jindal, son of current JSW Group chair Sajjan Jindal.
A JSW Steel spokesperson said: "The company does not comment on market rumour and speculation."
One analyst told Indian business website Livemint: "It's unlikely that JSW will bid for all the assets of British Steel; maybe they'll cherry-pick a few if they get a good valuation. British Steel produces advanced high-quality long products but costs of operations in the UK are very high."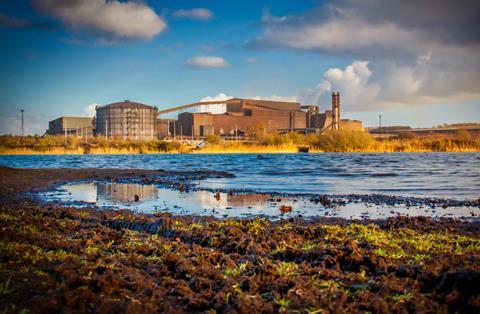 British Steel went into compulsory liquidation last month after being wound up in the High Court.
The Official Receiver is now in charge of the company following a breakdown in rescue talks between the government and owner Greybull Capital which was looking for a £30m injection of cash.
A buyer has yet to be found and a deadline for bids is believed to have been pushed back to the end of this month. The deadline had originally been set for this Wednesday (June 12).
At the end of last month, the Official Receiver said it had made contact with more than 80 potential purchasers.
Private equity firm Greybull bought the European Long Products arm of the business, based in Scunthorpe, from Tata Steel for £1 in 2016. Greybull renamed the business, which was previously known as Corus, British Steel.
British Steel employs 5,000 people with 3,000 based in Scunthorpe.
Greybull's deal three years ago included two mills in Teesside, an engineering workshop in Workington, a design consultancy in York, along with a mill in northern France.
MPs from the business committee are to launch an inquiry into the UK's steel industry following British Steel's collapse.