Former employee says fees of students haven't been paid for 12 months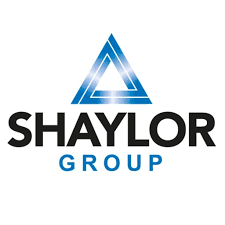 Employees of failed contractor Shaylor Group studying degree courses look to have been left stranded by the firm's administration.
One former employee of the failed contractor took to LinkedIn to express "disgust" that the West Midlands contractor had not paid the fees of its soon-to-be graduate employees over the past 12 months – meaning they are now unable to graduate.
Louise Anderson, who worked as a senior QS at Shaylor until March, said: "Absolutely disgusted to find out Shaylor Group haven't paid the last year's university fees for their employees undertaking degree courses, lots have now found out they cannot graduate unless they pay several thousand pounds within the next week!!!
"One of these students happens to have been my trainee who has bust her gut to achieve a first-class degree only to find out this news, weeks before her graduation. Fuming is an understatement!! This is young people's careers they have impacted!! Disgusting!!!"
A number of people commenting on the post have now said they hope to organise a crowdfunding campaign to help the would-be graduates find the missing cash.
Shaylor Group went into administration on Monday, with approximately 200 employees made redundant.
Administrators from restructuring specialist FRP Advisory were appointed joint administrators after staff were told in an email the day before the firm would be going into administration.
Monthly salaries which had been due to be paid today (Wednesday) will now not be.
It transpires that Shaylor have not only failed to pay subbies hundreds of thousands of pounds, they also chose not to pay the degree fees of their trainee staff meaning some cannot graduate until fees are paid.I wonder if the insolvency service will investigate the directors?

— Jase Stanley (@jasestan86) June 19, 2019