Firm introduces quarterly reporting of its sustainability data after UKGBC recommendation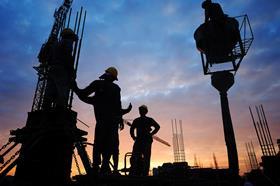 Sir Robert McAlpine has introduced quarterly reporting of its sustainability data for every project, region and the group business after the UK Green Building Council recommended it improve its internal communications on sustainability.
In a review of Sir Robert McAlpine's sustainability progress published last week Cat Hirst, head of learning and development, at the UK Green Building council (UKGBC) said improvements in communications to staff were key to the business hitting its sustainability goals.
She said: "To give the best possible potential for measured success against the 2014-15 targets, Sir Robert McAlpine should further enhance reporting and communications to ensure performance is scrutinised on an ongoing basis, encouraging employees to share lessons learned from projects."
Amie Shuttleworth, head of sustainability at Sir Robert McAlpine, confirmed this week that the firm had distributed its first quarterly sustainability review to key operations staff.
The review collects data against each project, region and the whole business so managers can see their performance relative to their peers.