But the Swedish contractor says conditions in the UK stabilised in third quarter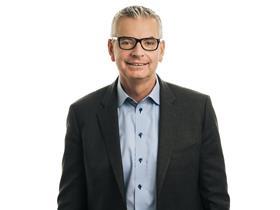 Brexit is continuing to have a "negative impact" on business in the UK, Swedish contractor Skanska has said.
The UK's decision to leave the European Union in March 2019 is affecting all building sectors bar residential, the firm reported in an update.
It said: "In UK the uncertainty in the non-residential building market related to Brexit continues to have a negative impact."
Skanska earlier this year reported writedowns totalling £33m in relation to its UK operations, due to estimated production rates not being hit and project delays.
The firm, which last week announced that it had made Jon Morris the permanent managing director of its piling and foundations business after he took up the role up a temporary basis earlier this year, added in the update that the writedowns in the UK were also due to "multiple changes driven by clients".
The firm also reported in September a 44% in pre-tax profit for last year for its UK business in a document filed at Companies House, adding that its new UK chief executive, Gregor Craig, who replaced Mike Putnam in May, was "actively addressing the issues around these writedowns".
In July, Skanska was replaced on the second phase of the £9bn revamp of Battersea Power Station in west London and last year the firm was brought back to carry out remedial work at the University Hospital Coventry scheme, which it built more than a decade ago because of fears it may have been constructed without adequate fire protection.
But Skanska chief executive Johan Karlström (pictured) said the performance of its business in the UK had improved in the third quarter having "stabilised" but added its US business has seen the cost of its writedowns for the year so far increase to £20.1m due to two projects.
Karlström said the main focus of the wider Skanska business was to improve the profitability of its construction arm warning that "the performance is far from satisfactory in certain business units".
He added: "All in all, we can clearly not be satisfied with the performance in Europe and the US and our efforts to strengthen risk management and training continues."
Overall Skanska reported a 6% increase in revenue for nine months to October to SEK 117.2bn (£10.7bn), up from SEK109.1bn (£10bn) for the same period the previous year.