UK arm of nordic construction giant has shaken up its management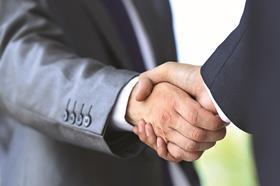 Construction giant Skanska has shaken up the management of its UK business with a raft of appointments.
Thomas Faulkner becomes an executive vice president and will join the executive management team with responsibility for the company's utilities, cementation and facilities services operating units.
Peter Jones moves from his current position as managing director for utilities to a new role leading Skanska's approach to HS2.
James Richardson will be promoted to managing director for civil engineering from his current role as operations director.
Andrew English will take Jones' role as managing director for utilities having been promoted from his position as commercial director for civil engineering.
Adrian Cooke will become managing director for infrastructure services, promoted from his role as senior operations director.
Richardson, English, and Cooke will all join Skanska's senior management team.
President and chief executive of Skanska UK, Mike Putnam, said: "Having the leaders in place to manage our business over the next few years, as we grow to deliver the work we have won and will win, is essential."
Over 750 new employees joined Skanska UK last year and the company expects to recruit a further 1,000 people over the next 18 months.
The management changes take effect from 1st July this year.