Exclusive: Preferred supplier to be replaced after final proposals for RE:FIT work 'did not include all' required elements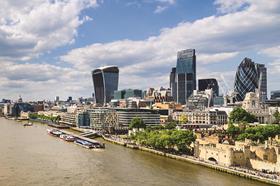 Skanska has lost a job to retrofit a number of Transport for London's premises after it was found the firm could not meet all the requirements of the framework it had signed up to, Building can reveal.
Transport for London (TfL) is now looking for a new contractor for 10 buildings that fall under the Greater London Authority's (GLA) RE:FIT scheme, which has been designed to provide a model for public bodies to implement energy efficiency in buildings across the capital.
Skanska had initially been selected to undertake work on 10 out of 22 buildings which TfL had put forward under the scheme, however the contractor has been removed from the projects after its final proposal did not include all the elements required for the work.
There are 12 firms on the RE:FIT framework, including rival contractors Bouygues, Mitie and Willmott Dixon.
The RE:FIT scheme uses an energy service company (ESCo) to identify and implement energy efficiency measures enabling organisations to cut running costs, energy consumption and carbon emissions.
The programme can be used by public bodies to make fabric improvements to buildings to reduce CO2 emissions by installing insulation, upgrading mechanical and electrical services, installing water saving devices and bespoke energy efficiency measures.
Skanska, which markets itself as a sustainability leader through its "Deep Green" initiative, worked with the Department for Energy and Climate Change (DECC) to upgrade its estate under RE:FIT in 2014. The work saved the DECC 14.6% on energy bills a year.
Speaking about the RE:FIT programme, a TfL spokesperson said: "Skanska were initially selected as our preferred supplier for the environmental retrofit of 10 buildings. However, their final proposal did not include all the elements required so as such, all qualifying proposals were re-evaluated and we are currently in the process of appointing a new supplier."
Skanska declined to comment.