CSCS boss Graham Wren heralds 'fresh start' in frayed relations with CITB-ConstructionSkills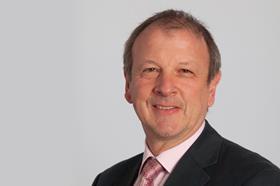 The industry's skills card scheme, CSCS, will look to resolve its commercial differences with the scheme's administrator CITB-ConstructionSkills by the end of the year, CSCS' new boss has said.
In his first interview since taking charge in April, CSCS chief executive Graham Wren said both organisations had agreed to make a "fresh start" in their relations. In early 2011 the CITB put its contract to administer the skills card scheme for 1.7 million workers on notice.
Wren admitted the scheme had to reform "quickly" to make up for "the view that time was lost" during disputes with the CITB and industry employers.
Wren said the scheme has to reform 'quickly' to make up for the view that 'time was lost'
Industry employers forced CSCS chairman Trevor Walker to resign last December after a prolonged dispute over a perceived lack of reform. He was replaced by former Labour MP Mick Clapham.
Wren said the new management had begun consulting with unions, federations and firms on planned reforms and had the "support" of industry.
CSCS cards are demanded as proof of occupational competence by most major clients and contractors on sites.
Wren said he wanted to extend CSCS membership to the "hundreds of thousands of workers we're not currently covering" and will explore including workers in the domestic sector and Green Deal in the longer term.
CSCS is also committed to rolling out "smart cards" to all members by 2015, which can also be read by smart phones, he added.
He said CSCS would consult with industry on beefing up the application criteria for cards, particularly the entry level "green card" used by 500,000 workers.
Wren said the green card "probably didn't" demonstrate occupation competence in its current form.
CSCS is considering introducing five additional training modules - in addition to the sole mandatory health, safety and environment test - as part of the criteria for gaining a green card.