National Federation of Builders urges Education Funding Agency to scrap regional schools framework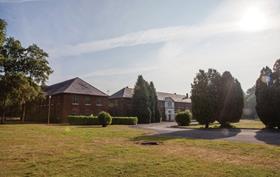 The Education Funding Agency has been urged to consider scrapping the regional schools framework after claiming it discriminated against SMEs from winning contracts.
The National Federation of Builders has claimed that SMEs are being discriminated against when attempting to participate in the Education Funding Agency's Capital School Building programme and has called for local authorities to separately procure projects worth under £5m.
According to a new report, the EFA has failed to ensure SME engagement in national, regional and local frameworks.
In a report highlighting the issue, The NFB said contractors bidding for the framework had to have a minimum financial turnover threshold of £25m in each region they bid for.
This figure was low enough that all of the UK's top twenty companies could bid for the work. At the same time, it was unnecessarily high for a framework where the average call-off was expected to be £2m.
As a result, numerous SMEs were not able to bid for places on the framework and/or were not able to bid to regions contagious to their key regional markets.
SMEs who attempted to overcome this hurdle by establishing consortia were hampered by the fact that the procurement team set an additional financial threshold which was that consortium members must have had an annual turnover in excess of £10m.