Industry leaders welcome chance for government to secure clear mandate but warn of impact of political turmoil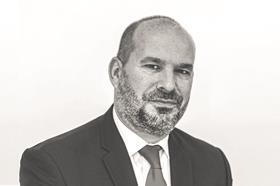 Mark Farmer, author of the government-commissioned Farmer Review of the UK's skills shortage and CEO of Cast Consultancy, said: "Whatever the outcome of this election, the construction skills gap will remain as will the impact of Brexit. In the campaign to come, I hope to see some serious solutions on offer as part of the main parties' manifestos that adequately reflect the importance of the construction industry's welfare and future modernisation as part of its contribution to UK plc. We need to also preferably see a reasonable level of cross party consensus on a coherent and comprehensive skills and innovation agenda that is not interrupted by endless political turmoil!"
Melanie Leech, chief executive, British Property Federation said: "The prime minister's decision to call a new general election creates some short-term uncertainty at a time when it's critical to maintain business and investor confidence. It should, however, provide the next government with a clear mandate to negotiate our future relationship with the EU and deliver the UK's long-term economic health.
"Real estate is a willing partner for Government through this period as it delivers its industrial strategy and we have five key messages: work with us to maintain investor confidence in the UK and to drive growth; provide fair, competitive and stable tax, regulatory and planning systems; invest in infrastructure and free up public sector land; help us to address the skills shortage in our industry; and support more housing supply across all tenures."
Mathew Riley, managing director of Ramboll UK, said: "We need a strong government who will 'listen and act' to create the environment for success, rather than one that continues with endless consultations – we have submitted enough opinions and solutions.
"In return, we could do more as an Industry to collaborate and deliver the innovation and productivity improvements that will aid the policy makers. It is within our power to demonstrate the value that we can bring to economic and social infrastructure; infrastructure that the United Kingdom as a whole so desperately needs."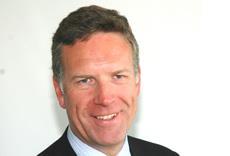 Mark Naysmith, UK chief executive at WSP, said: "Recent uncertainty has knocked confidence, particularly in the private sector where investment has stalled and project start-ups delayed. So a new government with a clear mandate should hopefully create a more stable environment that reinvigorates confidence.
"With momentum building behind high speed rail, Heathrow, highways and other infrastructure investments, a snap election presents the opportunity for the next government to build a strong mandate for speeding up the delivery of these vital long term projects. We would like to see firm manifesto commitments to these schemes, as well as a determined, clear pledge for producing more of the construction and STEM skills we need for delivery.
"In the context of Brexit and the nascent Industrial Strategy, any future government needs to take a joined-up approach so that we can talk about the link between infrastructure investment and economic growth at a higher level. Whilst infrastructure delivery is supported by all main political parties in some form, 80% of the construction industry believes that the public doesn't understand the role it plays in enabling growth. We'll therefore be looking for parties to explain at a national and regional level why pro-infrastructure policies are good for UK plc, for productivity and for local housing, services and jobs."
Carolyn Fairbairn, CBI director-general, said: "With a snap General Election now called, businesses will be looking to each political party set out their plans to support economic stability and prosperity over the next Parliament in a way that is fair and sustainable for communities across the UK.
"Distraction from the urgent priorities of seeking the best EU deal and improving UK productivity must be kept to a minimum.
"Firms will want to hear commitments from all parties to work in close partnership with business and back a new Industrial Strategy to make the UK economy the most competitive in the world by 2030.
"It is essential to get the UK's foundations right, from building a skills base for the next generation, to investing in infrastructure, energy and delivering a pro-enterprise tax environment.
"As EU negotiations now get underway, firms are clear about the serious risks of failing to secure a deal and falling into World Trade Organisation rules. It is vital that negotiators secure some early wins and all parties should commit to working to ensure businesses can continue to trade easily with our EU neighbours, while seeking new opportunities around the world.
"Whoever forms the next Government, they should seek to build a partnership between business and government that is the best in the world, based on trust and shared interest."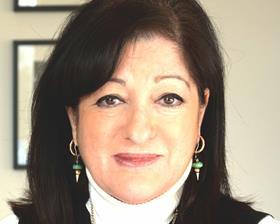 Jane Duncan, president of the Royal Institute of British Architects (RIBA), said:"Architects across the UK will be closely following how political parties approach a range of pertinent issues including Brexit during this general election. Whatever the outcome of the election, we will be looking for a UK Government that supports the work that our architects and the built environment sector can undertake to develop the integrated and vibrant communities that we want and need.
"It will be important to hear that the next government will seek to obtain the best deal from the Brexit negotiations, providing business certainty in the short, medium and long-term, opening new opportunities worldwide and ensuring that we can still access top talent through the continuation of a mutual recognition of professional qualifications and agreements with the EU.

"Amidst the challenges of Brexit, we need to also ensure that big domestic issues are not neglected. We need innovative designs and smarter procurement approaches to solving the desperate housing crisis, renewing and expanding our schools and ensuring that we have a sustainable environment that works across the UK.
"Investment in vital national infrastructure and successful devolution to regional and local communities is needed to support the creation of new jobs and the local improvements that they will create."
Lewis Johnston, RICS parliamentary and public affairs manager, said: "This morning the Prime Minister ended months of speculation and called a General Election for 8th June. A formal motion will be put to the House of Commons tomorrow and with Labour having previously said they will support such a move, it is almost certain to obtain the two-thirds majority needed to override the Fixed Term Parliaments Act - Britain will be going to the polls.

"The motivation for calling an election is clear. With a working majority of just 17, the Government's freedom of action is restrained and understandably the Prime Minister wants a stronger mandate as she embarks on the EU Exit Negotiations. The real question is how the economy will react to yet another political rollercoaster ride. Since the EU referendum last summer, our market surveys across the residential, commercial and construction sectors show we have largely moved on from initial negative reactions but uncertainty continues to cloud the outlook and weigh on market sentiment. Today's decision does very little to change that prognosis in the near term, and if anything we are likely to see continuing deferral of major investment and hiring plans.

"Whilst Theresa May's stated intention this morning was to provide greater clarity and stability by calling a general election, in the immediate term the move inevitably puts a question mark over policy and creates further uncertainty across the built environment. It is now the responsibility of all parties to set out clear policy proposals across land, property, construction and infrastructure to ensure the UK can deliver the homes, infrastructure, factories, offices and major building projects it needs to thrive."
Duncan Green, managing partner at Pick Everard, said: "The election in June needs to give the government the authority and mandate to deal with Brexit effectively, delivering an outcome that gives clarity and certainty to all those investing in a new independent UK economy, including the property and construction industries.
"Securing four years to manage the process - with an elected leader chosen by the British public - puts us in the best position. I believe that an early election is a good decision, giving us the right timescales to get what the country needs out of a Brexit deal. This longer period of time will enable confidence in the property and construction industries in terms of investment - both from within the UK and internationally - which can only be a good thing."
Terrie Alafat, chief executive of the Chartered Institute of Housing, said: "This is an ideal opportunity for each political party to look at pragmatic proposals for how we solve our housing crisis.
"Brexit will of course be a major battleground in this election but this must not be at the expense of issues which are equally important to future generations.
"We would like to see housing take centre stage during the campaign, with a proper debate on how we solve our housing crisis and policy proposals which reflect the scale and seriousness of the problems facing so many people in the UK.
"This is a key opportunity for all parties to look at rethinking the balance of housing investment and to propose other specific measures to get us building the genuinely affordable homes we so desperately need.
"We would also like to see a commitment from all parties to look very seriously at welfare policies like the lower benefit cap and LHA cap which currently make housing even more out of reach for many individuals and families."