Building's latest consultants salary survey says partners at London QS firms are the biggest average earners
Staff with digital and technology skills can expect to see bumper pay rises this year as the industry battles with others to plug hard-to-fill roles.
Building's salary survey of key professional construction industry roles, compiled with data from recruitment firm Hays, shows that senior technologists enjoyed a 4.3% pay hike last year while BIM and Revit managers raked in an extra 3.6% on average.
>> Read: Consultants' salary survey 2020: what is your role worth?
>> Discover: Consultants' salary survey 2020: full tables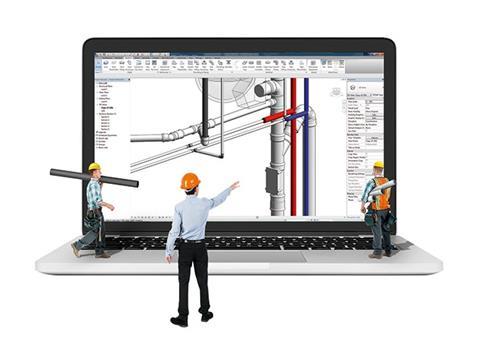 Senior technologists in London now pick up an average of £49,000 while associates in the capital are now on an annual average of £55,000.
And BIM and Revit managers in London are paid an average £58,000 – some distance ahead of the next best paid region for the role which is Scotland at £43,000.
Daniel Harris, head of talent acquisition UK & Europe at Mott MacDonald, said: "The industry as a whole is looking at wider digital skills. There is real demand for technologists, product developers, software developers and others of similar ilk."
And Martin Feakes, head of buildings in London at Ramboll, said: "We expect it to be a real challenge this year to recruit the top talent who hold digital skills or understand how to exploit digital technology. Such candidates are already at a premium."
More than 40% of employers believe the main cause of skill shortages is competition with other sectors for such roles. Harris said: "The fact is that it's not just our industry that's after these individuals."
Mace group human resources director Carol Hosey said construction had to become better at selling itself to make sure it got to see people with the type of skills needed.
"We can expect the demand for technical and digital skills to continue to increase. As an industry we have to be better at communicating that the construction sector is an exciting place to build a career in digital technology."
Elsewhere, Richard Gelder, director at Hays Construction & Property, said the clarity given following the result of December's general election and the UK's departure from the EU at the end of last month had triggered a hiring spree.
"The volume of jobs we are handling at Hays is on the rise as our clients forge on with their intentions to hire."
Lucy England, UK HR director at Arcadis, said firms were now making moves for a round of post-Brexit recruitment. "I think with Brexit we saw a bit of a general slowdown and some reticence in terms of people being cautious about moving," she added.
The best paid role in the categories surveyed continues to be that of partner or director at a London QS where salaries stayed flat at an average £100,000 a year.
But senior surveyors saw their salaries jump and Alinea partner Alastair Kenyon said: "We would agree that the SPS [senior project surveyor] level is probably the most in demand and therefore is seeing the higher increases." He added that those with an MEP background were also still sought after.
A partner or director at a building surveyor in the capital picked up £99,500 while the same posts in architecture firms in London saw those in them picking up an average £87,000.