Communities department permanent secretary speaks at Savills housing conference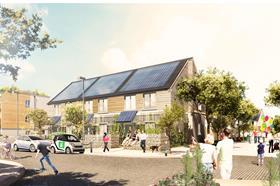 The most senior civil servant in the communities department has admitted homes built under the government's flagship "starter homes" programme will be hard for many people in London to afford, despite being classified as "affordable housing".
The government is committed to building 200,000 "starter homes" during the current parliament, which will be offered to buyers at a 20% discount on the market rate, which in London would still give them an average price of £376,000.
Speaking at the annual Savills housing conference this week, DCLG permanent secretary Melanie Dawes said she understood that "particularly in London" even homes offered under the starter homes discount "were potentially still hard for people to afford."
Prime minister David Cameron announced last month that starter homes will be classified as affordable housing, meaning developers will be able to meet affordable housing commitments by building them.
However, Dawes responded to criticism from the audience that the government's focus on boosting home ownership was potentially cutting out people who are never likely to be in a position to buy, by saying the government recognised that a range of tenures were needed across the market. "Affordable rented homes are not by any means disappearing, they remain a very important part of the market," she said.
Former communities department permanent secretary, Lord Kerslake, last month labelled the government's description of starter homes as affordable "Orwellian." He said: "With the best will in the world, there may be more access to home ownership for particular income groups, but they are not in any sense affordable."
Speaking at the same conference this week, Savills' director of residential research, Lucian Cook, said the government would struggle to reverse the trend of declining home ownership in the UK since the credit crunch. "It's a very very big battleship and it will be very slow to turn," he said.