Housing and planning bill to be launched this week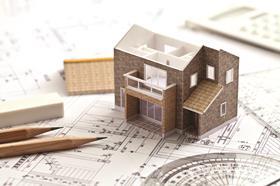 David Cameron has confirmed councils will be given until 2017 to produce local plans or face central government stepping in and doing it for them, as first revealed by Building in July.
The local plans provision is a key plank of the housing and planning bill, to be launched in Parliament this week.
Cameron also confirmed planning reforms to help deliver 200,000 starter homes by 2020 and a government "ambition" of delivering one million new homes by 2020, confirming a target outlined by housing minister Brandon Lewis in a recent BBC interview.
While 82% of councils have published local plans - which set out how many homes they plan to deliver over a set period - only 65% have fully adopted them, and there are still almost 20% of councils that do not have an up to date plan at all.
With regard to starter homes, a legal duty will be placed on councils to guarantee the delivery of starter homes "on all reasonably sized new development sites", and to promote the scheme to first-time buyers in their area.
The government also announced that local authorities will be able to bid for a share of a £10m starter homes fund - part of a £36m package to accelerate their delivery - by helping councils prepare brownfield sites that would otherwise not be built for starter homes.
Other measures in the bill include automatic planning permission in principle to build homes on brownfield sites, a new duty on councils to help allocate land to people who want to build their own home, and selling off high value vacant assets, with the proceeds to be reinvested in building new affordable homes.
A new website has been launched for prospective homeowners - www.ownyourhome.gov.uk - to see what government schemes are available.
Cameron said: "A Greater Britain must mean more families having the security and stability of owning a home of their own. My government will do everything it can to help people buy a place of their own - at the heart of this is our ambition to build 1 million new homes by 2020.
"Councils have a key role to play in this by drawing up their own local plans for new homes by 2017. But if they fail to act, we'll work with local people to produce a plan for them."
Local plans
The National Planning Policy Framework (NPPF) – which reinforced the role of local plans – was introduced in 2012.
In their plans, councils are required to produce an annual trajectory of how many homes they plan to build in their area – usually over a period of around 15 years. They must also be reviewed regularly – usually every 5 years – and give local people more of a say on where new developments go and what they look like.
The government says local plans "clearly work", citing that before March 2012 the average number of homes planned for by local authorities stood at 573 per year. Our reforms put local plans and housing delivery at the heart of the planning system. This has helped fuel the housing pipeline with those local plans published after the reforms containing on average 717 homes per year – a 25% increase.