Firm says group earnings were up 11% in first half
Arcadis said recovering workloads in the UK helped the firm improve margins in the half year with group turnover flat at €1.7bn (£1.4bn).
Business from its Europe and Middle East arm ticked up 6% to €718m (£611m) in the six months to June with its operating earnings up more than a third to €55m (£47m).
The firm singled out the UK where it said growth was "significant" and added: "The UK's strong performance in the first quarter continued in the second with excellent organic net revenue growth driven by key clients in all business lines. We are well positioned and are benefiting from our strong market position."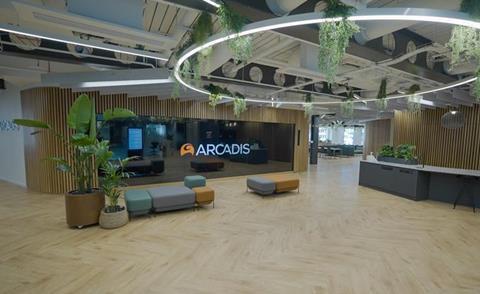 Revenue from its business in the Americas was down 6% to €669m (£570m) although earnings in the region, which includes North and South America, were up 22% to €50m (£43m).
But it said numbers at its architecture arm were hit by the ongoing effects of the pandemic on the retail and commercial sectors, especially in Asia, with revenue at CallisonRTKL, subject of a strategic review at the business a few years ago, down a quarter to €99m (£84m) and operating earnings down 43% to just remain in the black at €4m (£3.4m).
Overall group earnings were up 11% to €172m (£147m) and chief executive Peter Oosterveer added: "Although we are still experiencing the impact of the pandemic, we see growing demand from our clients."
Meanwhile, the US firm which earlier this week said it had bought M&E engineer Hoare Lea said revenue in the third quarter was up 13% to $802m (£575m).
Tetra Tech added that in the nine months to 27 June, income was up 4% to $2.3bn (£1.64bn) with operating income up 13% to $197m (£141m) on the same period last time.