Listed fit-out contractor to carry out 600 branch re-fits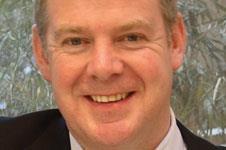 Fit-out contractor Styles & Wood has won an £18m contract to improve branches for one of the UK's high street banks.
Styles & Wood did not reveal which bank has granted them the contract, but said it would see the firm deliver the replacement and upgrading of 4,700 ATM machines in 3,000 locations, and the rebranding of 600 branches, both in the UK and overseas.
The project will involve teams from across the firm's projects, design, technology and energy divisions, with the group's business change team overseeing the entire scope of it.
A joint management team, comprised of Styles & Wood and bank personnel, has been formed and will be co-located at the bank's head offices, where it will develop a strategy for the programme of works.
Tony Lenehan, chief executive of Styles & Wood, said the win was down to the firm's portfolio of complementary, support services including business systems and applications and projects delivery capability. "This programme is a significant endorsement of that strategy and an excellent opportunity to demonstrate how our integrated approach can support our client's objectives.
"Our collaborative approach has enabled an immediate and efficient start to the work which will further build value into the process through thorough forward planning and easy communication."