Fit-out contractor will carry out £4.1m Manchester refurb job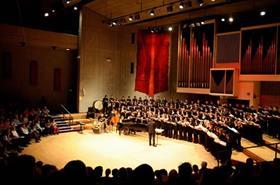 Fit-out contractor Styles & Wood has won a £4.1m job to refurbish the Royal Northern College of Music (RNCM) in Manchester.
The 34-week scheme will redevelop RNCM's concert hall, increasing its capacity and introduce new technical facilities.
Tony Lenehan, chief executive of Styles & Wood, said: "The Royal Northern College of Music project is a prestigious scheme and acts as another showcase for our specialist teams' ability to create inspirational education spaces for a broad range of institutions.
"Education remains a key strategic sector for the business and the progress we have made over the past 18 months is further evidence of the success of our diversification strategy.
"We are confident that the Group is well positioned to continue to achieve sustained growth in the education sector."