Fit-out contractor slashes its pre-tax loss by 40%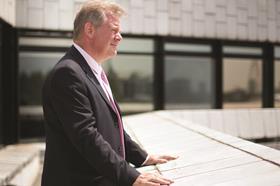 Fit-out contractor Styles & Wood has reduced its first-half pre-tax loss by 40%, it announced today.
In interim results for the six months to 30 June 2014, the firm reported a pre-tax loss of £1.2m, down from £2m over the same period last year.
The firm's underlying operating performance - when finance and restructuring costs were excluded - improved more markedly. It reported an increase from an underlying operating loss of £800,000 in the first half of 2013 to break even in the first half of 2014.
The company reported a fall in revenue to £33.6m, down from £40m.
Tony Lenehan, chief executive of Styles & Wood, said there was "increasing levels of activity and confidence" in the firm's chosen markets.
He added: "Our improved performance endorses management's strategy of diversifying the group's product mix to focus on the needs of our clients.
"We now have an improving pipeline of new business opportunities and are able to differentiate our refurbishment and fit out offers through the integration of other service lines including space planning and management systems."
Lenehan said that following the firm's restructuring it was now "right sized" and "well positioned to take advantage" of growing market confidence.
Writing in its accounts he said Styles & Wood's professional services arm would benefit from "continued resilience" of margins and an increase in revenue in the second half of the year.
Its contracting services division reported a decline in revenue to £11.2m from £17m, but Lenehan said a number of major projects were due to start in the second half of 2014.
Lenehan said this division was winning around one in four jobs that it tendered. He added: "Niche high end retail and corporate facilities for premiership football stadia have also provided robust sources of new project workload."