Kier, Laing O'Rourke, Wates and ISG already appointed to lead the four projects
Subcontractors and suppliers have been asked to register their interest in working on the £1bn programme to build four new prisons.
ISG, Kier, Laing O'Rourke and Wates were appointed to the Ministry of Justice's (MoJ) New Prisons Programme to build the four adult male prisons across the UK in July.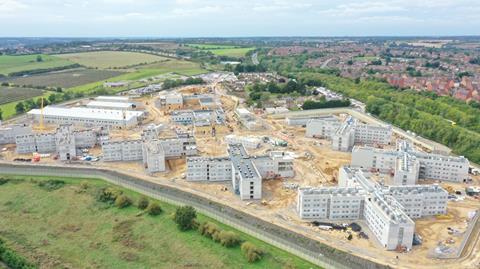 The four firms are working on an alliance contract, meaning that they will collaborate on the designs of the new prisons and how to build them.
In line with the government's Construction Playbook, the schemes will include standardised components, platform design for manufacture and assembly and digitisation.
The group said the approach recognises the benefits of tier one contractors working together to drive innovation, maximise social value outcomes and reduce carbon.
Now the MoJ is looking to start setting up a wider supply chain for the project.
The department is looking for a range of firms to register their interest in being involved in the schemes.
The deadline is 20 August.
The pre-construction period is expected to conclude early next year, with construction of the first prison at Full Sutton, in the East Riding of Yorkshire, slated to begin in the summer of 2022.
A further three locations are still to be confirmed.