Building Safety Group points to 32% drop in 'over seven day' injuries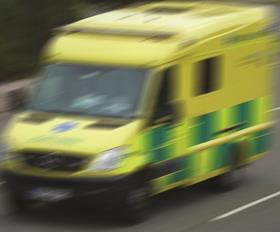 Construction industry consultancy the Building Safety Group (BSG) has said that the number of workers suffering injuries affecting their work for seven days or more dropped by almost one third during the past three months.
The training provider said incidences of "over seven day" injuries – which either prevent staff from working at all, or stop them performing their normal duties - had declined by 32% in the February-April quarter, according to its latest accident index covering its 750 member companies.
BSG said the statistics also showed a 50% decline in the number of workers injured through exposure to harmful substances over the same period.
Managing director Paul Kimpton said the accident figures were a "positive demonstration" of members' dedication to protecting their workers.
However, the report comes after a spate of deaths in the construction sector.
Last week a worker died in an accident on the site of a hotel and office development in Maidenhead, while in March there were fatalities on London's Crossrail project and a Docklands Light Railway scheme.