Scheme will use Smartwater technology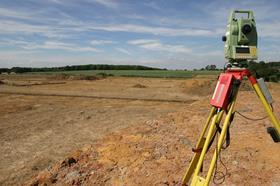 The Survey Association and crime prevention firm Smartwater have teamed up to share information on stolen equipment which costs the surveying industry an estimated £300,000 a month.
The two organisations said the three-year agreement was the first co-ordinated response to thefts which specifically target the surveying sector.
Theft data submitted to SmartWater's Intelligence Portal put the estimated cost of stolen equipment to Survey Association member companies between September 2017 and February 2018 at £1.8m, an average of £300,000 per month.
Under the initiative Smartwater staff will share information with the police and discuss the impact of thefts on surveyors with crime prevention officers.
Data will also be gathered for monthly reports, available to association members, on crime hotspots and emerging crime trends.
Ian Pennington of communications and sensor equipment group Trimble Geospatial, said the theft of survey equipment had become a huge problem for the profession, "causing tremendous distress to the surveyors involved and significant financial loss to businesses".