Consultant already has a holding in structural engineer AKT II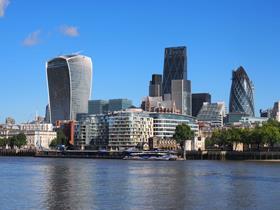 Swedish consultant Tyréns has acquired a stake in engineer Hilson Moran.
The firm declined to say how much it had paid or whether it was for a minority or majority stake.
But it is the second investment the Scandinavian firm has made in the UK engineering market, having backed AKT II's directors during their £3.75m buy-out from WYG in 2011.
Headed by managing director Chris Plummer, the management team of Hilson Moran – which has worked on London towers such as the Gherkin and the Walkie Talkie – will remain as shareholders with the company operating under its existing brand name.
The firm currently employs over 250 staff across its six offices in UK and the Middle East and in its most recent results filed at Companies House for 2016 reported a turnover of £22.3m and pre-tax profit of £2.2m.
All three firms will continue to operate separately under their existing brands but will also join forces to provide teams and services within the UK and abroad, Tyréns said.
Ulrika Francke, chief executive of Tyréns, said: "Tyréns has a strong growth strategy, looking to broaden our international presence in key growth markets. Our investment in Hilson Moran is a further step on this journey."
Tyréns employs 1,900 people globally, generating total turnover of around €191m (£170m). It is owned by the private Sven Tyréns trust.