But M&E contrctor says it has resolved legal disputes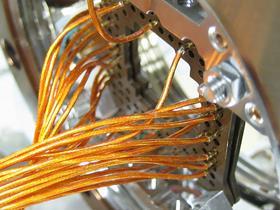 M&E contractor T Clarke has posted a profit warning after settling two outstanding problem contracts which had been dogging the firm.
However, while it says the settlement of one claim will result in an exceptional charge of £200,000, T Clarke did not say how much the settlement of the other issue will cost it.
In a statement to the city, it said "all outstanding monies" had been received for the second project, within its "Mission Critical division" and that it "will recognize a sizeable loss on the project".
The firm says it now expects to report underlying profit before tax for the year of between £0.5m and £1m.
T Clarke also said it had received confirmation from its bankers, who provide it with £13m of finance, that they will waive a technical breach of its covenants which occurred after T Clarke failed to inform the bank of a court judgement received against one of its subsidiaries.
It said the firm's order book had increased to £280m, a record for the company, and that its markets were in "good shape and we are being invited to tender for some of the most high profile projects in the UK."
The firm also announced the appointment of the managing director of its London mechanical business, Danny Robson, as an executive director with effect from 1st January 2015.
Whitman Howard analyst Stephen Rawlinson said the trading statement was "a classic good news/bad news story." He said: "T Clarke has issued a profit warning but in doing so has cleared the decks on two troublesome contracts and possibly become investible again.
"The good news is that it has resolved two major issues. The bad news is that underlying profits will be between £0.5m and £1.0m for the current year; the statement makes no reference to the level of statutory profits post the cost of settlements which we expect will be substantial," he said.